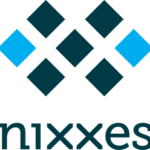 Nixxes
Job description:
We're looking for a highly collaborative, passionate, and skilled UX/UI Engineer to help implement and improve the UI experience for upcoming AAA PC titles.
Responsibilities
Prototype, design and implement features to improve the gameplay experience on PC.
Work closely with other team members to develop and extend systems and technology.
Take ownership over features and bring them to successful completion within a set time.
Helping out and support other engineers where needed.
Protect the quality of the project together with the rest of the team.
Competencies, skills & knowledge:
Able to design, implement and/or extend game systems for PC to improve the UI experience.
A pragmatic, hands-on problem-solving mentality.
C++ knowledge and experience.
Able to design and write well-structured, readable, and maintainable code.
Work well in a team and on a large code base.
Good communication skills in written and spoken English.
Good understanding of code performance and complexity.
Able to work well in an environment with deadlines and milestones.
Plusses:
Experience in using Coherent middleware.
Adobe Animate experience.
Game industry and development experience.
Strong debugging skills.
(Native) Dutch speaker.
To apply for this job please visit grnh.se.