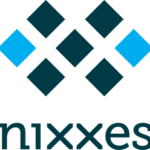 Website Nixxes
Job description:
We're looking for a highly collaborative, passionate, and skilled Technical Artist to support our artists and engineers in creating AAA experiences for our upcoming projects.
Responsibilities
Work with modelers and programmers to create 3D art and bring it into the engine
Support artists and engineers in the use of the 3D art pipeline and user-facing engine tools
Provide hands-on support to artists and engineers in regard to asset performance and validation
Review creative process and identify opportunities for tool improvements
Develop 3D art pipeline tools and extensions with an eye towards usability and efficiency
Solve challenging technical issues in the 3D asset pipeline
Collaborate with engineers and testers to diagnose and resolve in-game problems
Inspire and empower the art team to optimize their processes
Collaborate with partner studios to share technology and best practices
Work with the Art Director to identify project-specific rendering needs and to develop an implementation plan
Additional responsibilities may be assigned as needed
Relevant Experience:
Minimum 1 year experience in a digital art content creation pipeline, ideally in the video game industry
3−4 years of experience as a Modeler, FX Artist in game industry
Professional experience as a technical artist/tools programmer.
The number and variety of tech-art areas of interest in your past activity is also important
Skills and Knowledge:
Strong understanding of modelling and art tools (Maya, Houdini, Photoshop, etc.)
Experience in a full digital art content creation pipeline (high and low-poly modelling, unwrapping, baking, texturing, level art);
Excellent verbal and written communication skills
Good artistic skills (proportion, color, composition);
Ability to work with technical documentation;
Plusses:
Experience with game editors and engines is considered a plus;
Knowledge of high level coding language. (Python, Mel, C#, etc.)
Experience with shader development in a 3D modeling package (e.g. Maya/Substance) and/or game engine (e.g. Unreal Engine).
Strong experience with HLSL or GLSL shading languages.
The successful candidate must also meet the following requirements
Passion for videogames and extensive knowledge of different game genres across all platforms
Self-motivated and proactive
Positive attitude and a genuine team player
A great ability to think creatively to overcome technical challenges.
By sending your CV and motivation, you agree that your data will be recorded in our database for 1 year and will be automatically deleted after 1 year.
Your data is used only for recruitment and selection purposes.
You may revoke this consent at any time, by sending an e-mail to: info@nixxes.com
For more information see our Privacy Policy.
Acquisition for this vacancy is not appreciated.