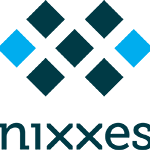 Website Nixxes
Job description:
We're looking for a highly collaborative, passionate and skilled Systems Programmer to help implement and improve our tools and game systems for upcoming AAA titles.
Competencies, skills & knowledge:
You are able to design, implement and/or extend game systems for both PC and console.
You have a pragmatic, hands-on problem solving mentality.
You have C++ knowledge and experience.
You aim to design and write well-structured, readable and maintainable code.
You work well in a team and on a large code base.
You have good communication skills in written and spoken English.
You have good understanding of code performance and complexity.
You work well in an environment with deadlines and milestones.
Plusses:
Game industry and development experience.
Experience developing games on PC and game consoles like Xbox One, Xbox Series X/S, PlayStation 4,  PlayStation 5 etc.
Strong debugging skills.
(Native) Dutch speaker.
By sending your CV and motivation, you agree that your data will be recorded in our database for 1 year and will be automatically deleted after 1 year.
Your data is used only for recruitment and selection purposes.
You may revoke this consent at any time, by sending an e-mail to: info@nixxes.com
For more information see our Privacy Policy.
Acquisition for this vacancy is not appreciated.