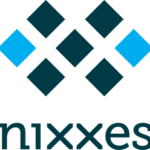 Website Nixxes
Job Description:
We are looking for a passionate Senior Producer with a strong understanding of production best practices and game development in AAA video game space. The individual will manage the day to day work with development teams of a project and coordinate with all internal and external stakeholders.
Essential Duties:
Take ownership of all production related efforts on the team
Drive the production
Guide and guard the team goals set by internal and potentially external stakeholders
Create and maintain a comprehensive production roadmap to identify any inefficiencies
Develop and oversee the master timeline and budgets across all areas of the project
Manage and nurture partner relationships so that the product maintains a high degree of production and creative value
Work alongside our management team to confirm strategies and direction
Competencies, Skills & Knowledge:
Extensive knowledge of effective production and project management communication tools
Communicates with directness/candour and is adept at conflict resolution
High standards of respect and values strong teamwork
Adapts swimmingly to changing circumstances
Positive thinker with an ambitious drive towards quality and success
Essential Requirements:
5(+) years production experience in the game development industry
Bachelor degree or higher in game production or (product) management.
Plusses:
Experience reporting to and working with external partners.
(Native) Dutch speaker
Acquisition for this vacancy is not appreciated.
To apply for this job please visit grnh.se.