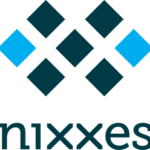 Job description: 
We're looking for a highly collaborative, passionate, and skilled Senior Optimization Programmer that can support our teams for upcoming AAA titles. 
Essential Duties: 
Own optimization challenges on the project both on CPU and GPU.

 

Prioritize optimization challenges with leadership.

 

Support the developers on the team with optimization challenges.

 
Competencies, Skills & Knowledge: 
Excellent

understanding of optimization techniques on both CPU and GPU.

 

Excellent debugging and profiling skills.

 

Excellent understanding of code performance and complexity. 

 

Able to work in an environment with deadlines and milestones.

 

Able to write well-structured, readable and maintainable code.

 

Fluent in C/C++ and other applicable programming languages.

 

Function well working in a team and on a large code base.

 

Communicates with directness/candour and is adept at conflict resolution.

 

Fluent in written and spoken english. 

 
Essential Requirements: 
7(+) years programming experience in the game industry or a related industry

 
Plusses: 
(Native) Dutch speaker.

 

Up to date knowledge of the current graphics APIs such as DirectX 12.

 

Experience with console programming.

 
Acquisition for this vacancy is not appreciated. 
To apply for this job please visit grnh.se.