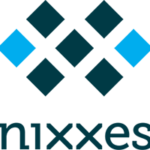 Job description
We are looking for a full-time game tester to strengthen our QA team and help improve the game titles we are working on by verifying the performance, integrity and features of various titles. You will work closely with our development team to investigate and report issues, cross-check integrity and performance across platforms and support our developers with day-to-day issues.
Essential Duties
Work with our development team and external QA to reproduce reported issues
Find and report issues, based on existing test cases
Accurately execute all assigned test cases – and find gaps in testing
Enter concise, detailed bugs into the bug database
Assess whether bugs are truly platform-specific, or global issues
Cross-check integrity between various development platforms
Cross-check performance between various development platforms and systems
Analyze and present test results in a clear and coherent manner
Support our developers with day-to-day duties
Competencies, skills & knowledge
Great communication skills in written and spoken English
A professional work attitude
Produce clear and professional documentation from your findings
Find, communicate, and reproduce symptoms in the most efficient way, without trying to speculate on the root issue
Discretion and understanding of confidentiality issues
Working knowledge of most popular console platforms and related hardware
Working knowledge of Windows operating systems and related hardware
Working knowledge of Microsoft Word and Excel
Working knowledge of communications, on-line services and the Internet
Must be a resident and citizen of the Netherlands and work in our office in Utrecht
Plusses
Experience with PC graphics hardware and benchmarking
Experience testing video game titles on PlayStation 5, PC or other platforms
(Native) Dutch speaker
To apply for this job please visit grnh.se.