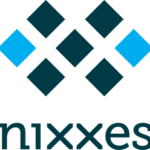 Website Nixxes
Job description
We're looking for a highly collaborative, passionate and skilled Lighting Artist to support our team in creating AAA experiences for our upcoming projects.
Essential Duties
Responsible for the final lighting in the game
Collaborate with Art Director to develop lighting through verbal and written communication, concepts or reference images/videos
Supervise initial lighting done by environment artists and gameplay designers in the different production units
Collaborate with FX and Environment Artists to adjust atmospheric effects like fog, smoke and screen effects
Competencies, Skills & Knowledge
Communicates with directness/candour and is adept at conflict resolution
High standards of respect and values strong teamwork
Adapts swimmingly to changing circumstances
Positive thinker with an ambitious drive towards quality and success
Essential Requirements:
Strong spatial sense and a strong eye for level lighting composition
Autodesk Maya and Photoshop experience
Portfolio submissions required for this position. Please focus this portfolio on personal contributions to your projects. Please include a breakdown specifying what you were directly responsible for creating. Considered portfolios should include the following:
1 best example of a lighting composition where you were the primary contributing artist
1-2 best examples of your work (offline renders in addition to in-game screen shots or video)
Plusses
Bachelor degree or higher in Game Art or Game Development
Experience in the game industry or a related industry
Experience working with AAA engines
Interest in the technical aspects of AAA game development
(Native) Dutch speaker
Acquisition for this vacancy is not appreciated.
To apply for this job please visit grnh.se.