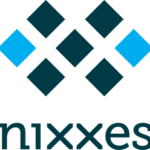 Website Nixxes
Job Description:
We are looking for a passionate and skilled Lead Programmer with a strong understanding of team leaders ship best practices and game development in AAA video game space. The individual will lead the day-to-day development work and coordinate and guard the goals set with production and management.
Essential Duties:
Supports the developers on the team and manages the day-to-day progress
Guide and guard the team goals with production and stakeholders
Own the technical challenges on the project
Work alongside our management team to keep verifying the project strategies and direction
Competencies, Skills & Knowledge:
Experience with leading a team of developers
Fluent in C++ and other applicable programming languages
Fluent in written and spoken English
Good understanding of code performance and complexity
Communicates with directness/candour and is adept at conflict resolution
High standards of respect and values strong teamwork
Adapts swimmingly to changing circumstances
Positive thinker with an ambitious drive towards quality and success
Essential Requirements:
5(+) years production experience in the game development industry
Plusses:
Experience reporting to and working with external partners.
(Native) Dutch speaker
By sending your CV and motivation, you agree that your data will be recorded in our database for 1 year and will be automatically deleted after 1 year.
Your data is used only for recruitment and selection purposes.
You may revoke this consent at any time, by sending an e-mail to: info@nixxes.com
For more information see our Privacy Policy.
Acquisition for this vacancy is not appreciated
To apply for this job please visit grnh.se.