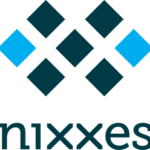 Job description
Nixxes Software is looking for a passionate and skilled Lead Artist to join a growing team of artists and engineers to create AAA experiences for upcoming projects. As a Lead Artist, you will manage, motivate and organize a team of 3D artist. Translate concepts into tangible work and evaluate during production. You will work on major game franchises in collaboration with other renowned PlayStation Studios around the world.
Responsibilities
Work with both the team and with the art director to land the visuals for AAA quality environments
Work on task definition together with the art team
Create a realistic timeline with production using input from the team
Guard the visual targets set by art direction
Review the work delivered by the art team and provide clear feedback
Work with the tech department on geometry, texture, memory and shader budgets and realise the content within set limits
Communicate with tech art on optimizing pipelines and pushing the visual boundaries
Guide team members helping them grow as an artist and game developer
Essential Requirements
You have at least 5 years of previous experience as an artist in the games industry or a related industry
Leadership skills
Strong spatial sense and a good eye for level composition, colour, light and texture, and the ability to bring these together into a compelling image
Experience with software such as Autodesk Maya, Substance 3D Designer, Substance 3D Painter, ZBrush and Adobe Photoshop
Experience with AAA engine
Competencies
Communicates with directness/candor and is adept at conflict resolution
High standards of respect and values strong teamwork
Ability to adapt to changing circumstances
Positive thinker with an ambitious drive towards quality and success
Able to guide others and set priorities
Portfolio submission is required for this position
Please keep your portfolio simple and clear. Show us some examples of your best work that you feel best represents you and your skills. Include a brief description of what you were responsible for, how much time it took to complete and the date it was created.
Plusses
Bachelor's degree or higher in Game Art or Game Development.
2D concept skills to communicate or elaborate intent.
(Native) Dutch speaker.
To apply for this job please visit grnh.se.