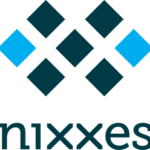 Website Nixxes
Job description:
We're looking for an IT professional with a passion for games to support our IT department.
Essential Duties:
Help with maintenance of all hardware in the company.
Assisting our main IT engineer and development staff with standard hardware and software issues, on Windows workstations.
Competencies, skills & knowledge:
Communicates with directness/candor and is adept at conflict resolution.
High standards of respect and values strong team work .
Adapts swimmingly to changing circumstances.
Positive thinker with an ambitious drive towards quality and success.
Essential Requirements:
Strong understanding of PC hardware. Especially as it relates to gaming and performance.
Can independently build PCs from components and/or upgrade them.
Familiarity with administering Windows workstations.
Plusses:
Game industry & development experience.
Interest in the technical aspects of AAA game development.
Experience working with languages like Python, C#, C++.
Some experience with game engines like Unity or Unreal.
(Native) Dutch speaker.
By sending your CV and motivation, you agree that your data will be recorded in our database for 1 year and will be automatically deleted after 1 year.
Your data is used only for recruitment and selection purposes.
You may revoke this consent at any time, by sending an e-mail to: info@nixxes.com
For more information see our Privacy Policy.
Acquisition for this vacancy is not appreciated.