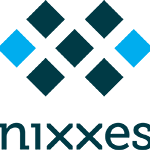 Company description
Nixxes Software is part of PlayStation Studios and is located in the city center of Utrecht. As an intern at our studio, you will have the opportunity to work on projects in collaboration with other renowned PlayStation Studios around the world. We have opportunities that involve many aspects of the full game development process required to ship AAA titles.
Essential Duties
You will support production by managing and coordinating the various disciplines within the development team.
Assist in the creation and tracking of tasks to meet weekly goals.
Work with QA and the development team to ensure everyone is on the same page.
Competencies, Skills & Knowledge:
Communicates with directness/candor and is adept at conflict resolution.
Has high standards of respect and values strong teamwork.
Adapts well to changing circumstances.
Positive thinker with an ambitious drive for quality and success.
Have a working knowledge of issue tracking software like Jira.
You have strong written and verbal communication skills in both Dutch and English.
You are task-oriented, self-motivated, proactive and work well under the constant pressure of deadlines.
Essential Requirements
You are currently enrolled as a student at a Dutch higher education institution or university with a study program that is related to the internship.
You are a 3rd or 4th year student.
You have a permit to study and do an internship in the Netherlands.
You are available for at least 20 consecutive weeks.
By submitting your resume and motivation, you agree that your data will be stored in our database for 1 year and will be automatically deleted after 1 year.
Your data will only be used for recruitment and selection purposes.
You may revoke this consent at any time, by sending an e-mail to info@nixxes.com.