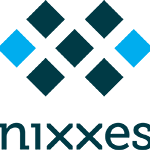 Company description
Nixxes Software is part of PlayStation Studios and is located in the city center of Utrecht. As an intern at our studio, you will have to opportunity to work on projects in collaboration with other renowned PlayStation Studios around the world. We have opportunities that involve many aspects of the full game development process required to ship AAA titles.
Essential Duties
You will support the creation of 3D models, materials and VFX based on the quality bar set by the Art Director and Lead Artist
You will support the Visual Design Team to create an original, consistent game world
Collaborate with design for creation and completion of the levels
Competencies, Skills & Knowledge
Communicates with directness/candor and is adept at conflict resolution
High standards of respect and values strong teamwork
Adapts swimmingly to changing circumstances
Positive thinker with an ambitious drive towards quality and success
You are currently pursuing an art / design or graphical related study
You have sufficient technical knowledge of design software and techniques like Photoshop and Autodesk Maya, ZBrush (preferred)
You have a strong spatial sense and a strong eye for level composition
You have strong artistic knowledge with understanding of forms, materials, composition, perspective, color and lighting
Essential Requirements
You are currently registered as a student at a Dutch college or university with a related study program to the internship
You have a permit to study and follow an internship in the Netherlands
You are a 3rd or 4th year student
You are available for, at minimum, 20 consecutive weeks
Portfolio submission is required for this position
Please focus this portfolio on personal contributions to your projects. Please include a breakdown specifying what you were directly responsible for creating. Considered portfolios should include the following:
Only include material that you're confident will impress us (offline renders in addition to in-game screen shots or video)
Make sure it's presented in a format which is easy to access and read
We want to see portfolios with work that have been totally completed to your satisfaction
Mesh shots that show efficiency & good work process.
By sending your CV and motivation, you agree that your data will be recorded in our database for 1 year and will be automatically deleted after 1 year.
Your data is used only for recruitment and selection purposes.
You may revoke this consent at any time, by sending an e-mail to: info@nixxes.com
For more information see our Privacy Policy.