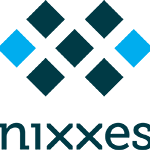 Website Nixxes
Job description:
We're looking for a highly collaborative, passionate, and skilled Game Director that can support our content creation teams in our studio in Utrecht.
Our projects are a collaboration between multiple studios, driven from our partner studio in the US. The Game Director will work together with stake-holders at our partner studios as well as in partnership with the Art Director in-house, to create and guide the consistency in game direction of the project.
Essential Duties and Responsibilities:
Work closely with the other stakeholders in our partner studios to ensure the consistency of the projects overall game design.
Take responsibility of the game direction within our studio and shepherd its implementation across the entire development process.
Collaborate with the Art Director to understand the art direction and effectively convey it in the overall game direction.
Collaborate with our design lead to help outline and define the overall game direction into gameplay elements.
Essential Requirements:
You have at least 9 years of previous experience in the games industry or a related industry
Significant experience with game design.
You have a pragmatic, hands-on problem-solving mentality.
You work well in an environment with deadlines and milestones.
Ability to make critical decisions under high pressure.
Perfect knowledge of spoken and written English.
Understanding of best practices for creating high quality gameplay experiences.
Highly skilled in analyzing and prioritizing accordingly.
Excellent organizational and project management skills.
Maintains reliable data integrity.
Maintains and displays a "can do" attitude.
Strong interpersonal, written, and oral communication skills.
Must be ethical and maintain confidentiality.
Self-motivated and ambitious.
Must be able to work under limited supervision.
Strong ability to collaborate and influence across multiple disciplines.
Demonstrable leadership abilities.
Excellent creative mind.
Open-mindedness and ability to create consensus.
Plusses:
Acquisition for this vacancy is not appreciated.
To apply for this job please visit grnh.se.