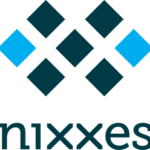 Job description
Nixxes Software is looking for passionate and skilled Environment Artists to join a growing team of artists and engineers to create AAA experiences for upcoming projects. As an Environment Artist, you will be involved in world building and object creation for major game franchises in collaboration with other renowned PlayStation Studios around the world.
Responsibilities
Create 3D models and materials to the quality standards set by the Art Director and Lead Artist.
Visualize environments in interesting and compelling ways based on the quality standards set by the Art Director and Lead Artist.
Work together with our design team on the creation and completion of levels.
Take up a leading role in working with junior artists.
Essential Requirements
Strong spatial sense and a good eye for level composition, colors, light and texture, and the ability to bring these together into a compelling image.
Experience with software like Autodesk Maya, Substance 3D Designer, Substance 3D Painter, ZBrush and Adobe Photoshop.
Competencies 
Communicates with directness/candor and is adept at conflict resolution.
High standards of respect and values strong teamwork.
Ability to adapt to changing circumstances.
Positive thinker with an ambitious drive towards quality and success.
Able to guide others and set priorities.
Portfolio submission is required for this position.
Please keep your portfolio simple and clear. Show us a few examples of your best work that you feel best represents you and your skills. Include a brief description of what you were responsible for, how much time it took to complete and the date it was created.
Plusses
Bachelor's degree or higher in Game Art or Game Development.
Ability to create 'simple' 2D concepts with self-assistance.
Experience in the games industry or a related industry.
Experience with AAA engines.
Experience with Houdini.
Interest in the technical aspects of AAA game development.
(Native) Dutch speaker.
To apply for this job please visit grnh.se.