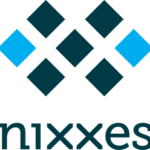 Nixxes
Job Description:
We are looking for a passionate assistant producer with a good understanding of production best practices and game development. The individual will support production and manage the day to day work with development teams.
Essential duties:
Support production in maintaining team goals.
Help oversee the team timeline across the project
Help manage the team leads with day to day tasks
Track weekly and monthly goals.
Competencies, skills & knowledge:
Knowledge of effective production and project management communication tools
Communicates with directness/candour and is adept at conflict resolution
High standards of respect and values strong teamwork
Adapts swimmingly to changing circumstances
Positive thinker with an ambitious drive towards quality and success
Competencies, skills & knowledge::
Bachelor degree or higher in game production or (product) management.
Plusses:
1(+) years production experience in the game development industry
Experience reporting to and working with external partners.
(Native) Dutch speaker
Acquisition for this vacancy is not appreciated.
To apply for this job please visit grnh.se.