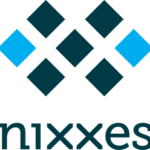 Nixxes
Job description 
We're looking for a highly collaborative, passionate and skilled all-round 3D Animator on a freelance basis until the end of May, to support us with both AAA-Quality Character Animation and Environment Animations. The successful 3D Animator candidate will be able to concept, animate and dive into the engine's tools and pipelines in collaboration with the Game Director and Game Designers. 
Essential Duties: 
Create in-game animations that seamlessly blend with the animations of other team members

 

Create 3D character animations based off motion capture and reference to create highly believable animations

 

Partner with various disciplines to create a cohesive experience in our games

 

Work in a collaborative environment where feedback and direction are welcomed

 

Produce quality animations on time while respecting and supporting the game vision and animation goals

 
Competencies, Skills & Knowledge: 
Communicates with directness and is adept at conflict resolution

 

High standards of respect and values strong teamwork

 

Adapts swimmingly to changing circumstances

 

Positive thinker with an ambitious drive towards quality and success

Proficiency animating 3D characters in Maya
Must be skilled in both cinematic and in-game animation
Comfortable in both key frame and motion-capture animation
Able to maintain consistent style throughout project and maintain the target aesthetic
Excellent attention to detail, with awareness of areas to compromise for best overall results

 
 Essential Requirements: 
1(+) years experience in the game development industry

 

Bachelor degree or higher in Game Art or Game Development

 
Portfolio submission is required for this position. Please focus this portfolio on personal contributions to your projects. Please include a breakdown specifying what you were directly responsible for creating. Considered portfolios should include the following: 
1-2 best example of a 3D Character Animation

 

1-2 best examples of your work in video format

 
 Plusses: 
 Experience with the creation of animation trees and real-time animation blending (AnimGraphs)

 

Basic understanding of all areas of character creation (mesh, texturing, skinning, rigging)

 

Interest in the technical aspects of AAA game development

 
To apply for this job please visit grnh.se.